Africa Development Corps, also known as Visions in Action, is an international development organization based in Washington, DC with field offices in Liberia, Uganda, Rwanda and Tanzania. ADC implements its own development programs in the areas of food security, education, international exchange, and HIV/AIDS while also providing Volunteer Programs for those looking for a long-term international experience in developing countries.
Certifications and Affiliations
To learn more about our Volunteer Programs, click here.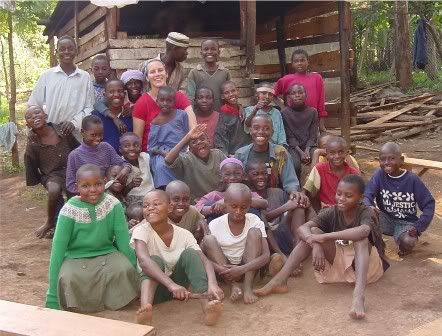 Africa Development Corps is committed to achieving social and economic justice in the developing world through grassroots programs and communities of self-reliant volunteers.
ADC adheres to the following principles in our approach:
Grassroots Approach
Development occurs best when we are as close as possible to the standard of living of those we are trying to assist. Therefore, a modest, low overhead, grassroots approach is taken in all that we do.
Volunteerism
We give of ourselves and make sacrifices for the betterment of others, expecting nothing in return.
Community
Our volunteers work as a community, living together and supporting one another during the experience.
Self Reliance
Participants and members of the community work together to attain self-reliance.
Social Justice
Our efforts are directed at achieving social and economic justice for those in the developing world.

 

 

 

 

 

 

 

 

Africa Development Corps, also known as Visions in Action, was founded by Shaun Skelton in 1989. While lecturing on management at the University of Nairobi during the 1988-89 school year, Shaun discovered that nonprofit organizations in Kenya had a great need for different types of volunteers; ones who worked in an urban setting, at a computer in an office, designing brochures and writing funding proposals, as opposed to more traditional rural field work. Also, there was a need for volunteers in nontraditional sectors of development such as human rights, democratization and journalism. For 26 years, Africa Development Corps has fulfilled this need by sending volunteers to the developing world to work for grassroots organizations working in these sectors.




The US office opened in September 1989 in a large group house in northwest Washington DC. In setting up its housing in urban Africa, ADC followed the community group house model of the Jesuit Volunteer Corps in US cities. From an initial 15 volunteer placements in Kenya, over the years more than 800 volunteers have participated in Africa Development Corps programs overseas. Revenue comes from program fees, individual donations, in-kind support, foundation grants and special events.




Africa Development Corps is a nonprofit 501(c)3 organization registered continuously with the District of Columbia and the U.S. government since 1989. It has no religious affiliation. Africa Development Corps is a registered NGO (nongovernmental organization) in each of its overseas countries: Liberia, Uganda, Rwanda and Tanzania.




Africa Development Corps is a PVO (Private Voluntary Organization) registered with the United States Agency for International Development, and as such, is eligible to receive U.S. government funding for work in the international development field. ADC is also registered with the U.S. State Department's Bureau of Population, Refugees and Migration.